Have you ever thought you'd found the perfect home, but then discovered it wasn't as ideal as you first imagined?
My husband and I once lived in a beautiful historic home, it had twelve foot ceilings, big huge beautiful windows and a master bath that was literally jaw dropping.
After living there for a few months we found that the house didn't actually fit our personalities. The open plan living space didn't have any doors so we had zero ways of controlling noise or light from one room to the next. There was no door from the master bedroom to the bathroom, so you couldn't use the soaking tub if your partner was trying to sleep. Because of the openness, sound carried from one far end to the other. The biggest lesson we learned was how important sound control and having ways of closing off areas was to us.
Our surroundings affect not only how we feel mentally, but also our physiological state and everything from our productivity and sleep is affected for better or worse.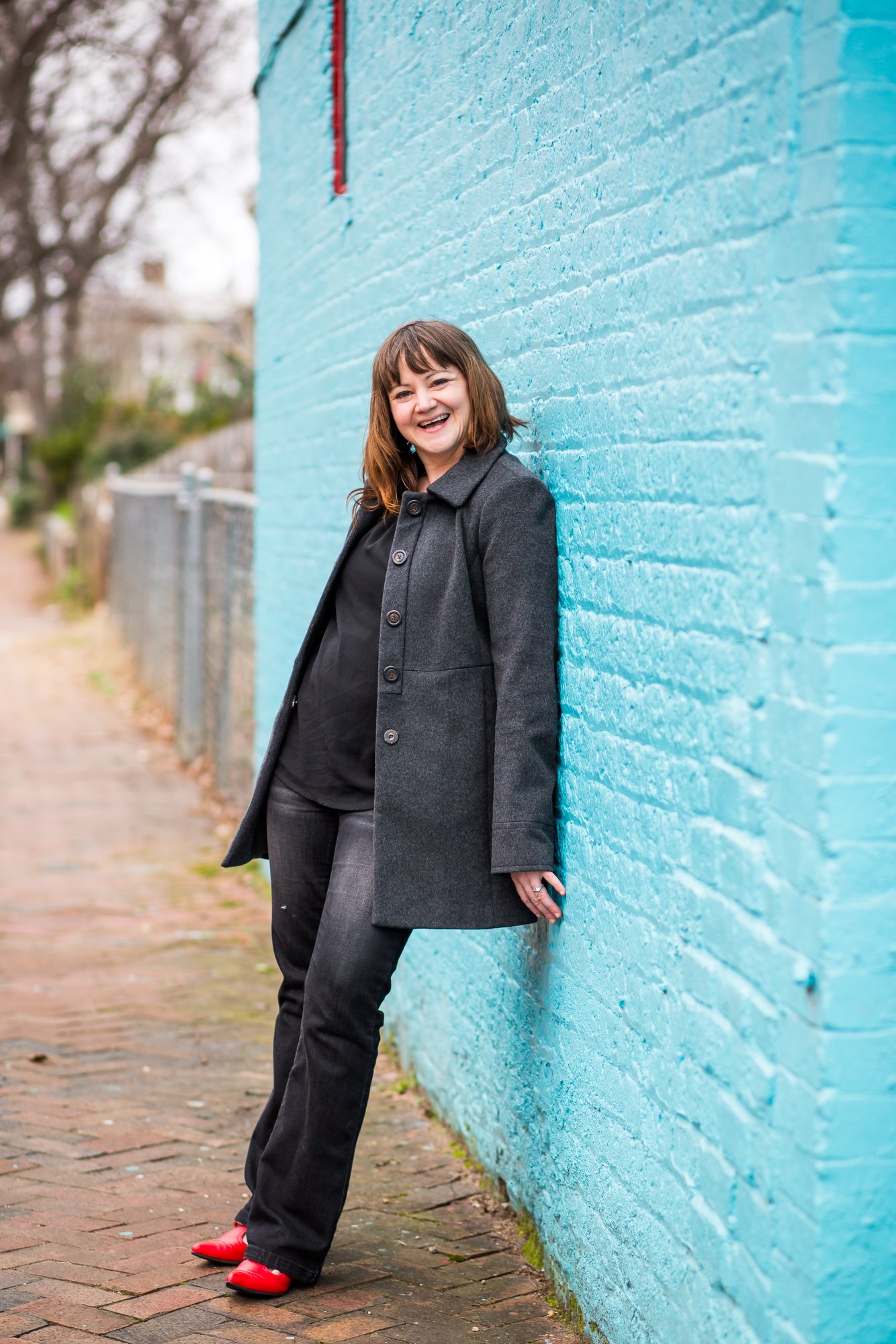 Hello! My name is Lora Frost and I'm the Principal Designer here at Dahlias & Granite.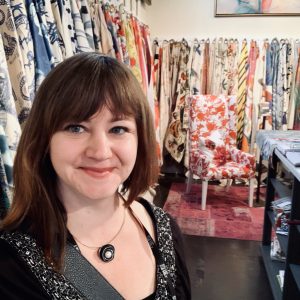 It is a little unusual to be both an interior and a landscape designer, but I am also equally right and left brained! Even my formal training is balanced with a degree in graphic and media design and certification as an Organic Master Gardener, Irrigation Installation and Residential Design/Build.
Have you ever gone on vacation and as you return home you notice yourself tensing up as you pull into your driveway and when you walk through the door you notice your irritation growing?
This is your body telling you that something is not balanced for you in your space. The fix could be as simple as changing the colours or organization, or this could mean that it's time to look at renovating (or somewhere in the middle).
I help homeowners and wellness professionals feel at home in their home and office space by offering interior and landscape design with a focus on creating holistic healthy spaces that reflect how you want to feel.
Through the design process, we will talk about your priorities, needs and wishes so we can create a plan that incorporates how you use (or want to use) your home or work space.
I have travelled and lived across much of Canada and the US.  Since moving to the states less than 10 years ago I have lived, visited and found the unique beauty in 41 states and 5 provinces.  When I travel, I do my best to stay off of the beaten path, so that means lots of back roads, stays in airbnb's, tents in the woods and wonderful chance encounters with locals.  The constant that I have found in all of these people and places is that they are the product of their history.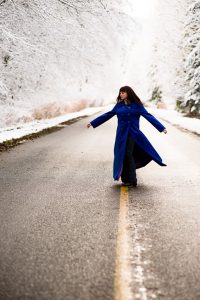 I'm no stranger to trauma. From an abusive relationship in my early 20's, getting hit by a car as a pedestrian in my mid 20's, and then a major car accident in my mid 30's I've developed a keen awareness of what has helped me regain my personal power, shored up my feelings of being safe and secure and allows me to be my best self.
As an empath I sense and feel not only other people's emotions, but also how land and different geographical areas feel.
When I lived in the Vancouver, BC, Canada area I had a landscape design/ build company that focused on building healthy, sustainable and edible landscapes.
After a bad car accident that left me with chronic pain, a move from beautiful and nourishing Vancouver to West Texas and being completely isolated and filled with culture shock, I recovered by painting very large semi abstract oil paintings of nature.
After two years of living in Texas and using painting and photography as my gratitude and find joy practice, I slowly started being able to physically do more as my body healed and my intense depression receded. I realized the impact that creating beauty had on my mental and physical health, so I started researching scientific studies done on how our environment affects our health and well-being. Turns out there have been a ton of studies done on how colour, plants, art and how our physical space looks and feels are super important for our wellness.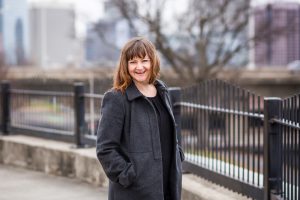 I blend systems thinking, research & my insatiable curiosity about you to design a space that creates exactly the feeling and experience you are missing from your interior or exterior space.
Your roots and connection to your past when it bridges the present is something that is unique solely to you. My purpose is to bring you a space that calms your spirit and creates joy and delight.

I'm thrilled you are here!
– Lora Frost
# of Canine Family Members
of time I need caffeine in the morning