Does choosing colors for your walls make you feel like this?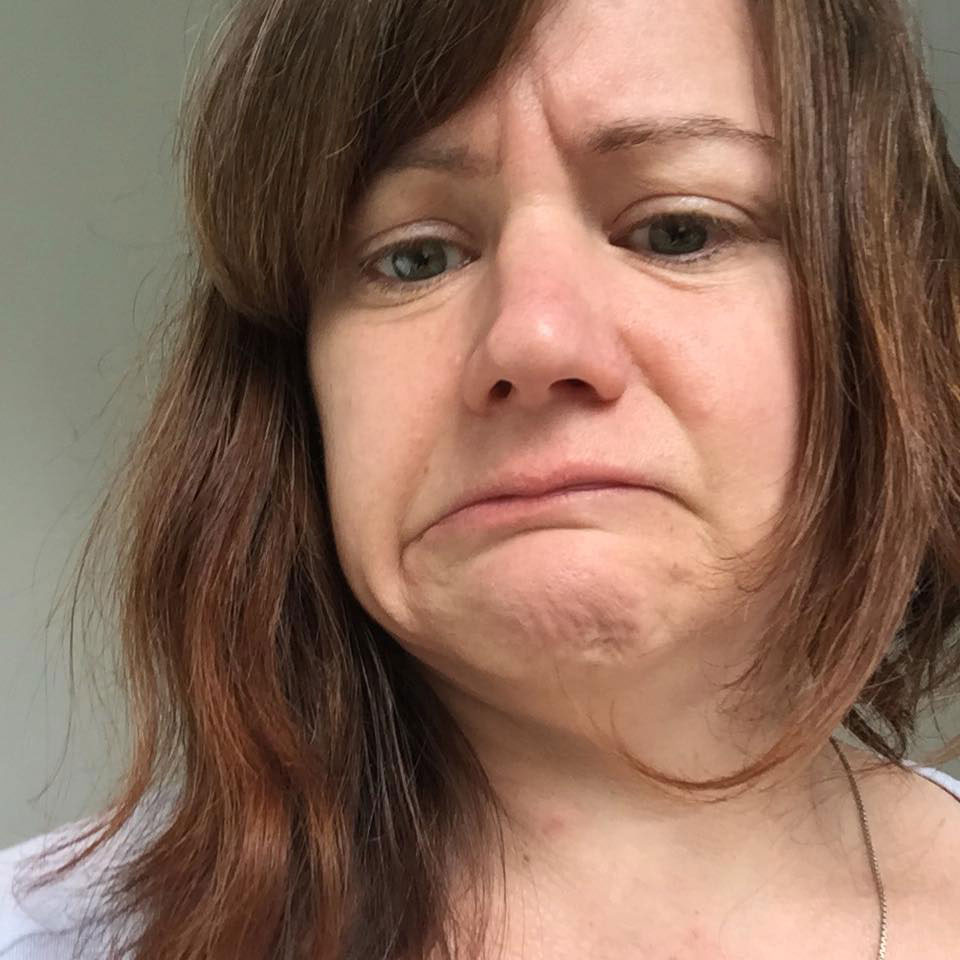 Have you grabbed colour sample after colour sample but none of them work, or don't look how you imagined?
Every colour of paint has unique undertones.
If you remember back to art class, you'll likely remember the colour wheel. Here is a modern one like ones you've used on your computer.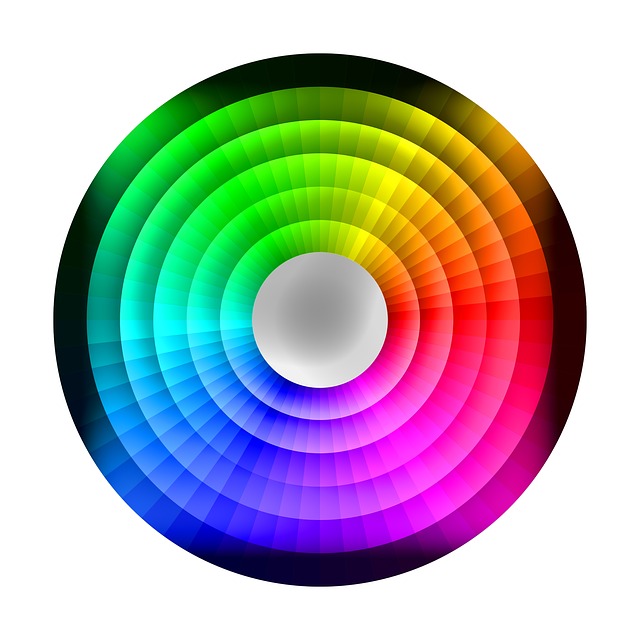 I think it's pretty normal to assume that all blue colours are cool colours. But blue can be a warm colour too! All of the blues below have yellow undertones.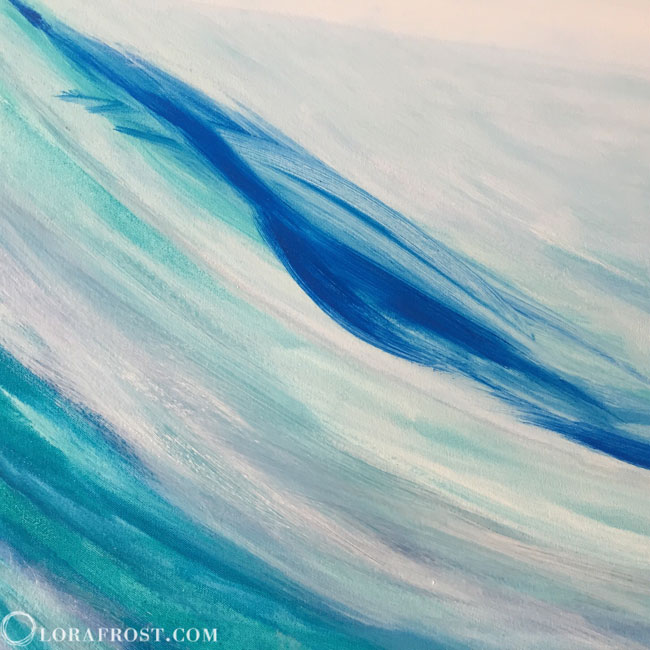 I'm not going to dive into the science behind what makes a warm or cool colour. Succinctly a warm or cool colour is created because of layers of colour that is under the main colour you see.
Let's dive into this with the colour grey.
Grey is still a pretty popular colour to use in our homes and office spaces, but it is one of the hardest colours to choose correctly.
Many greys have purple undertones (which isn't a bad thing in itself) but when it is paired with counters or floors that have non congruent undertones, this will create a colour scheme that feels "off". Your eyes and brain will register that something isn't as compatible as it could be, and as subtle as this reaction can be, your space is far less serene than you intended.
If you are curious what grey colours have purple undertones, you can go here to Sherwin Williams website  to check them out.
I clicked on one of the greys and used the color visualiser tool to see how the color looks on the wall. If you are looking to DIY your colour choices this is a fun tool to use.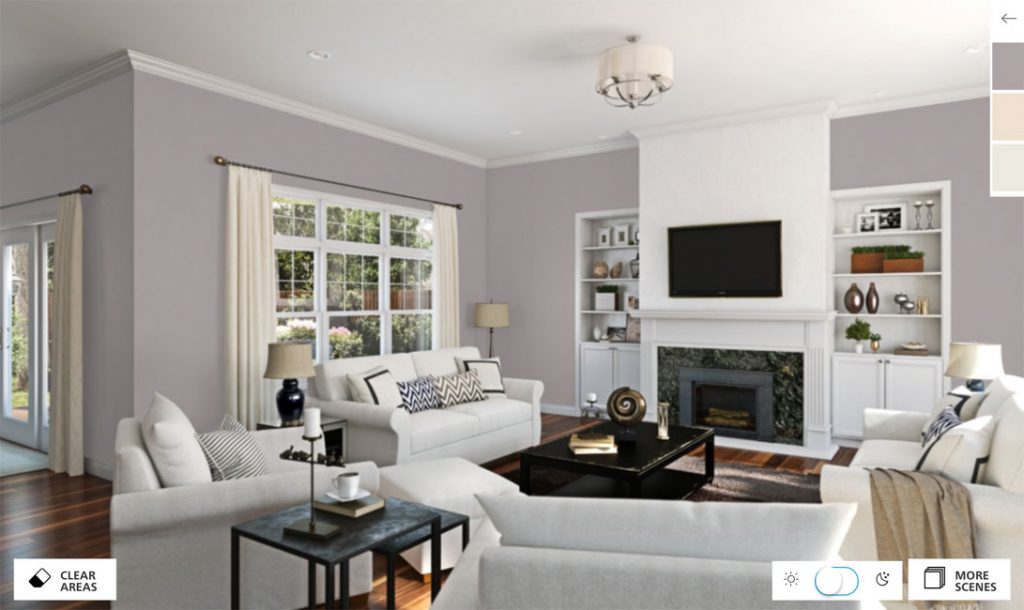 Notice that the colours look different on each of the walls. You can especially see the difference in tones in my white studio.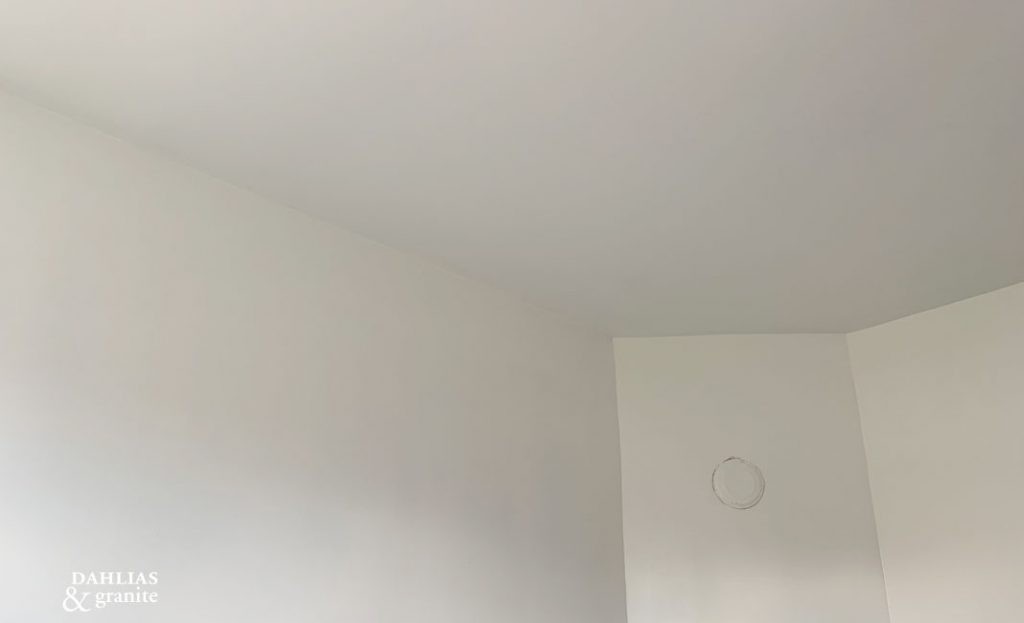 The same will be true for your home or office space. In fact, how each colour looks will be totally different room to room. The colour appears to change because of how much natural light is in each room, along with the type of lamps and other lighting used in your space. It can even look like a different colour when it's next to furniture, counters, floors and windows because of the light that is reflected back.

The best practice is to test your colours before you paint so that you can see how the colours might appear throughout the day and evening. See how much greyer this room looks when the sun isn't out. (And isn't Magnum looking thoughtful?)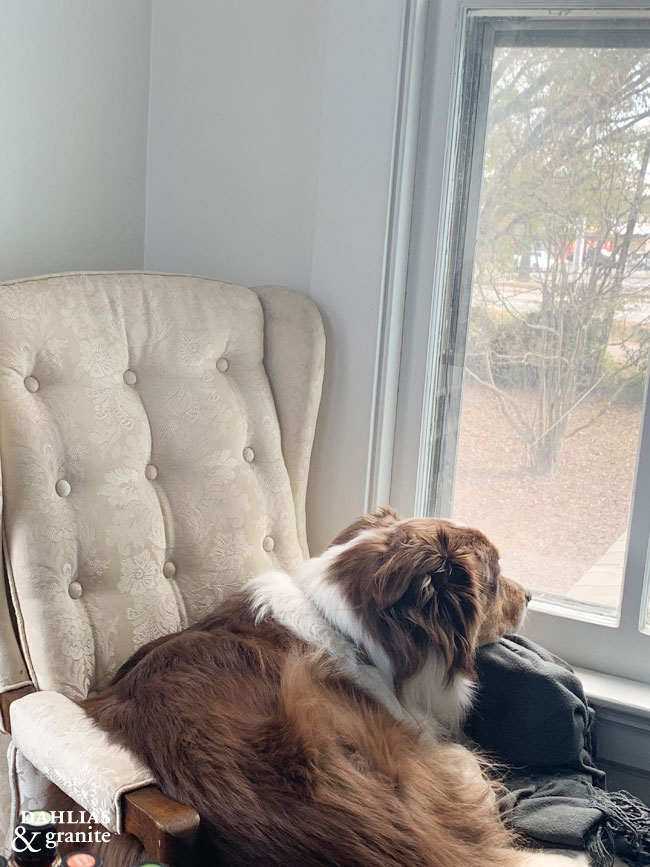 The small paint swatches the paint stores give out do not give you enough information to accurately choose a colour that looks how you expect.
Get a sample paint made up and apply it to the wall to see how it will look. If you don't have white walls, make sure you put some white paper around each test spot on the wall, because the previous colour will throw your eye off and the paint colour will not look how you expected it to!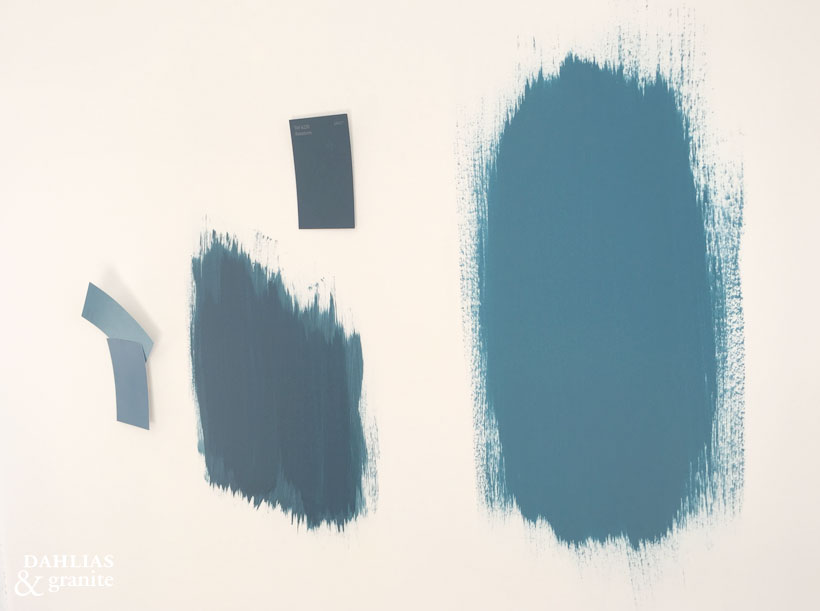 With my homeowner clients we talk about how they want to feel in their space. When we are choosing colours to test on the wall they are often surprised by the colours that they are drawn to.
With my commercial clients we talk about how they want their clients to feel, in addition to how they envision their clientele to move around and use the space. For example an optometry office may want their clients to feel seen and invited to the displays, where a massage therapist may want their clients to feel relaxed and nourished.
If you are staging your home to sell, you need to figure out what the perceptions of the buyer will be before you choose colors.
I don't believe in having one or two strategies for all homes for sale. A home in a historical area will attract different buyers than a newly built planned neighbourhood and I wouldn't recommend using the same strategy for both homes.
The science and art of colour plays a huge part in helping us feel at home in our homes.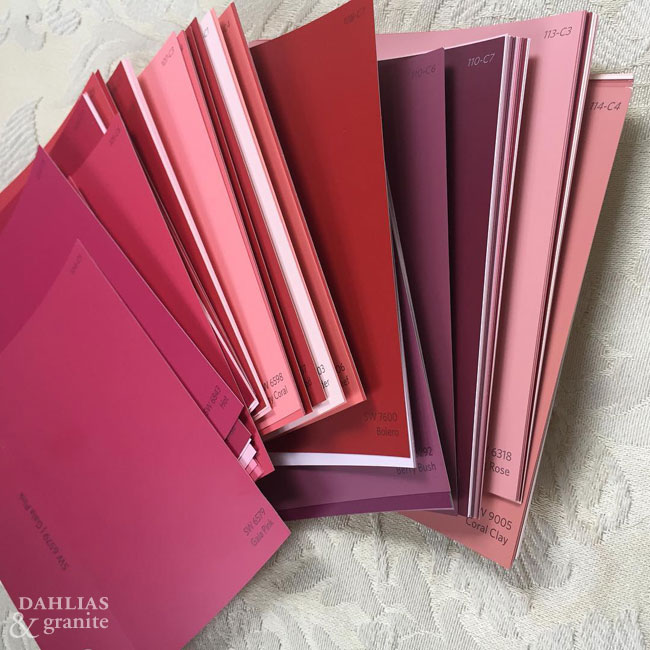 I help homeowners choose colours for the inside and outside of their homes, along with developing colour palettes and finish packages for commercial clients, realtors and builders.

I offer e-design services for those of you not local and in-person consultations and design if you are in the RVA (Richmond, Virginia) area.
If you need some help, email me,  I'd love to work with you.