This is by far my favourite bathroom, I always design for my clients, but I personally would love this bathroom in my own home!
The Brass shower surround is original, along with the brass faucet, likely matching the bathtub in age, which has a 1913 stamped on the bottom of it. The tub was re-enameled and painted on the outside.
The client loved the black and white floor, since that was what the bathroom had before — the tile isn't likely to be original as the home had gone through a couple updates before this one.
Before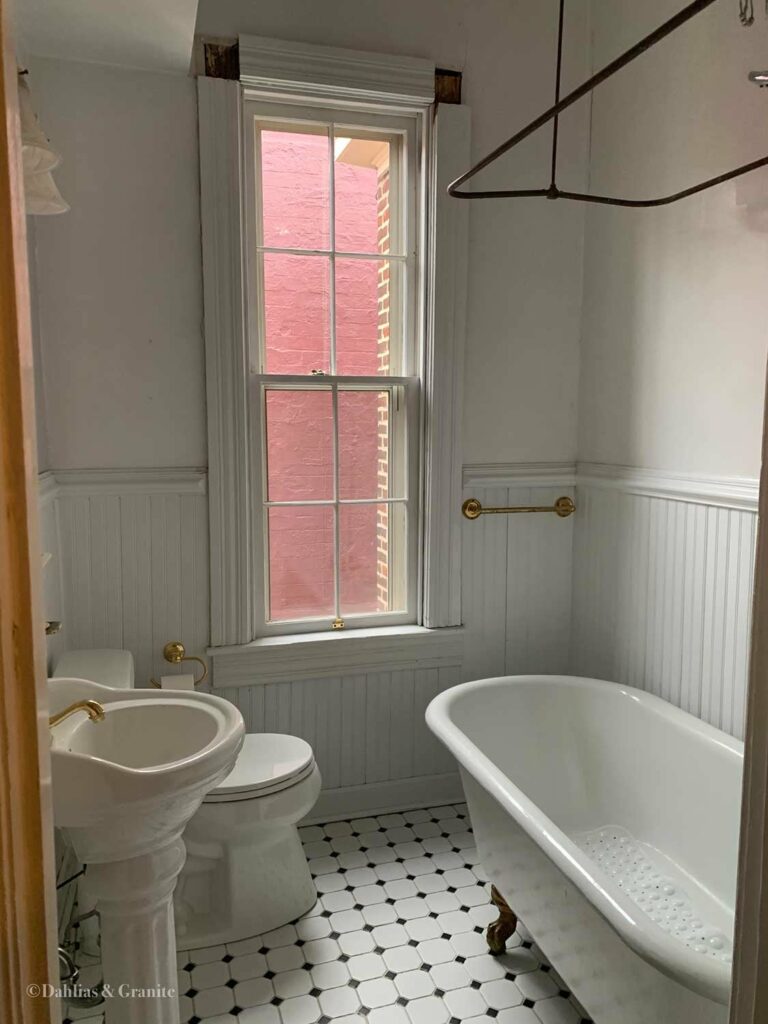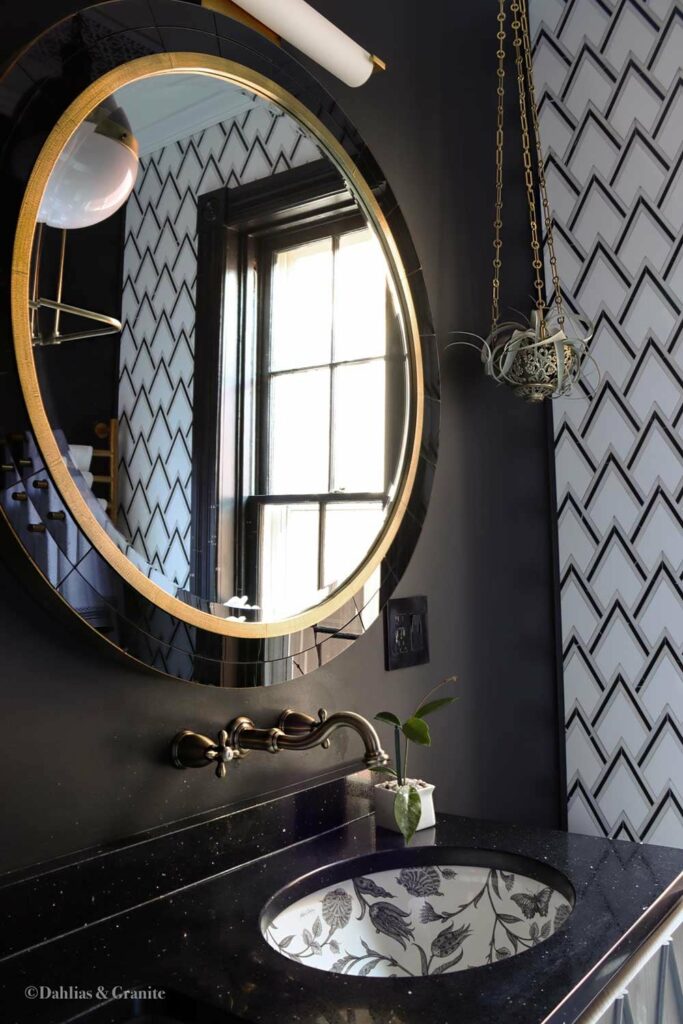 BEFORE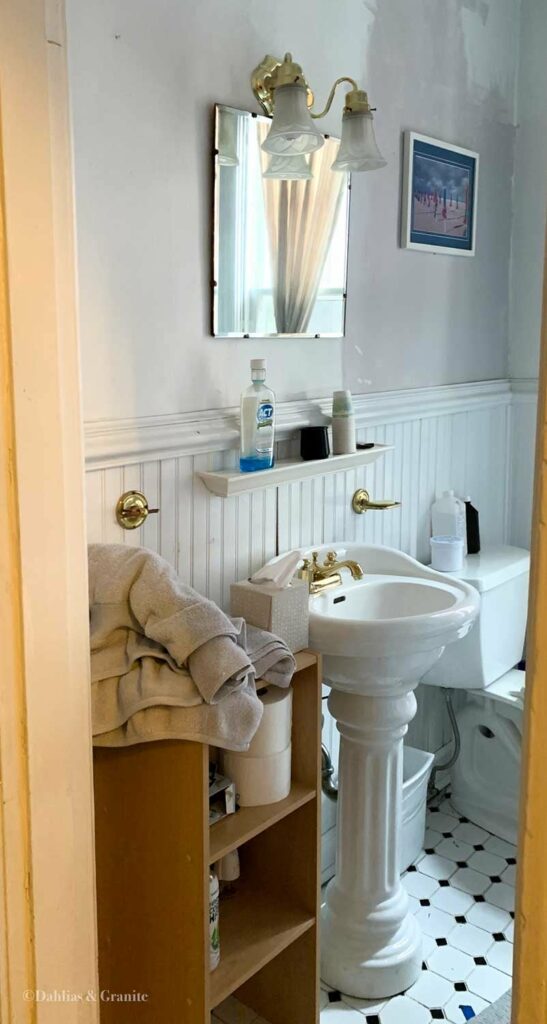 The bathroom lacked storage and counter space, didn't have adequate lighting and there was a soffit above the sink that made the tiny bathroom feel even smaller than it's 6'x6′ footprint.
The custom designed and built vanity quadrupled the amount of storage available, and by wall mounting the faucet, we had enough room for the artist edition sink.