In the part one I talk about the importance of considering how you want to feel in each area of your home, how our memories contribute to how we feel about colour, along with lighting and the colour temperature of light. Check out Part One here.
Today let's dive into colour, pattern and texture! And, I'd love it if you would do an experiment with me:
Colour
Step 1: Choose one room or a corner that you would like to change in your home. It can be indoor or outdoor.
Step 2: Decide if you would like to bring in a calming feeling if you would like to increase your energy in this particular space.
Step 3: Choose 5 images that represent this feeling to you. You could look on Pinterest, Instagram or Flickr. Just type the feeling into the search bar and see what shows up.
Now the real fun begins:
Step 4: Go to Adobe Color on your desktop, or install the app on your phone. If you use both they will sync together.
Step 5: Upload the five images you have chosen, via the camera icon and save. You'll need to do each one individually. When you click on My Themes at the top and this will pull out various similar colours and you will see what colours you are being drawn to from the images.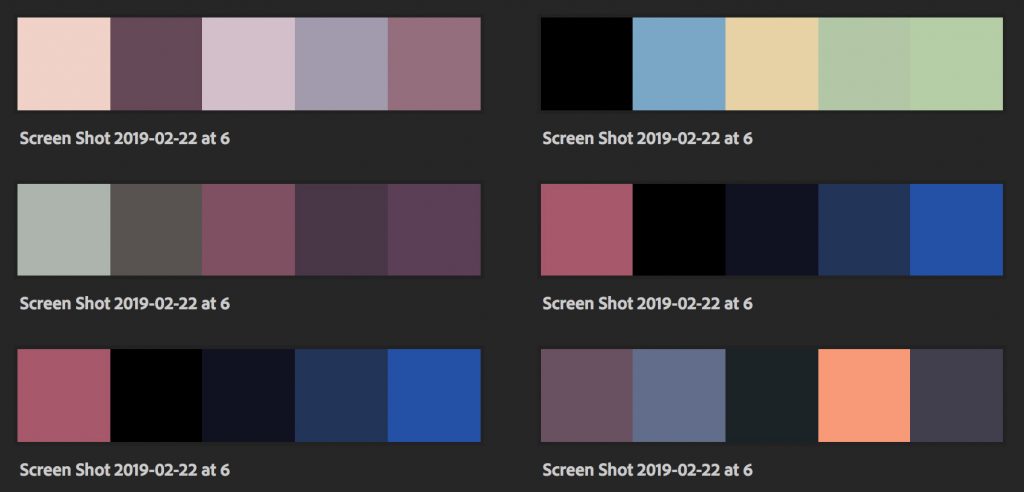 I went to Flickr and typed in calm and chose five sunset images. I can't share the images I chose due to copyright, but above are the colours it pulled out for me. Right now, it looks like I need to add a dusty rose to my home palette!
Pretty great, right? Were you surprised by any colour that this pulled out of the images for you?
We can do something similar for texture and pattern, but you will be using your kinesthetic senses instead of visual.
Let's dive into texture.
Texture is a very personal experience. You may love the feeling of wool on your feet, or it might drive you crazy! Yes, I'm one of the ones that loves wool! As an aside, wool rugs are one of the most long lasting and healthy fibres you can bring into your home.
Walk around your home and look at the fabrics and materials you have. Are the textures fine, medium or chunky? Do you have a mix, or are they all similar?
When you are out shopping do you linger over dishes that ripple a certain way? Do you touch them as you go by to see how they feel in your hand? Do you run your hands over the fabric of clothes hanging on the racks, or touch the bedding to see how it feels?
I can't help it, I do this all of the time. In fact I won't buy something unless it feels good to touch.  When I travel, I have a soft grey blanket that folds up pretty small and I use it as an anchor to help me feel at home in my new surroundings. I also adore angora and cashmere, but I'm super allergic so I can't have any of these!
This part may not be something that you feel drawn to do, but having a variety of textures in your home helps you by bringing a touch of comfort and familiarity along with visually adding "resonance".
And on to Pattern!
As an artist I find that I paint patterns that have been holding my interest. I also notice patterns I am attracted to find many ways into my life, most often unexpected!
Take a look at this series of photos: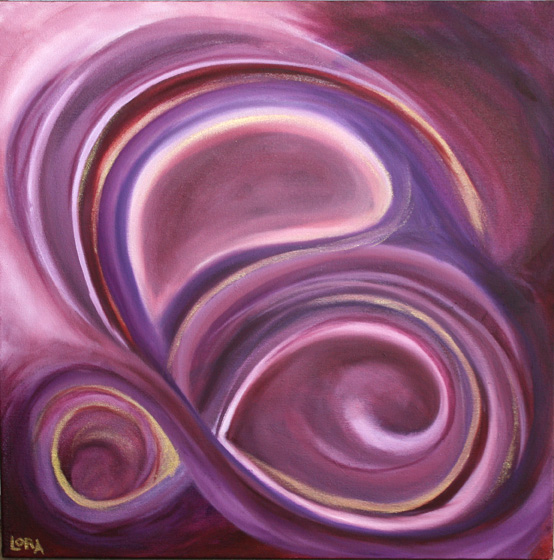 This painting is called "Pathways" and was created specifically for a couple. It is so similar in shape to this photo of shadows on rose petals that I took years before — this wasn't planned, I found this photo again after painting the painting above.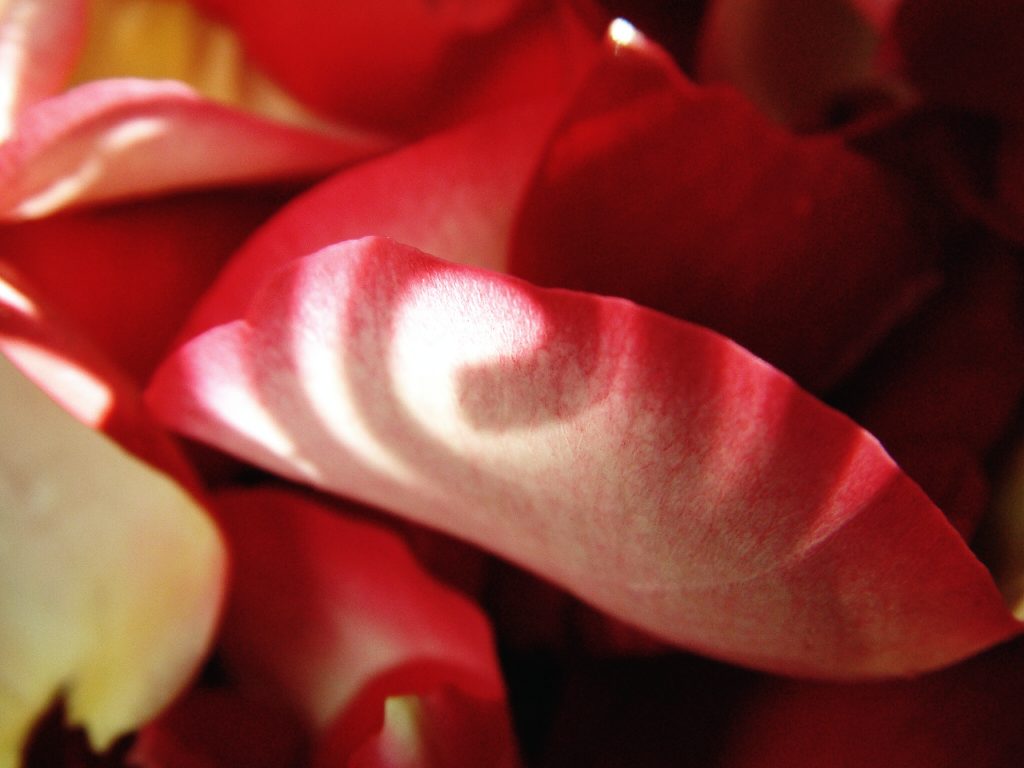 I find that I am often attracted to organic whirls and movement. But these days, I am finding joy in linear shapes that are not perfectly straight, but have a little wiggle on the edges.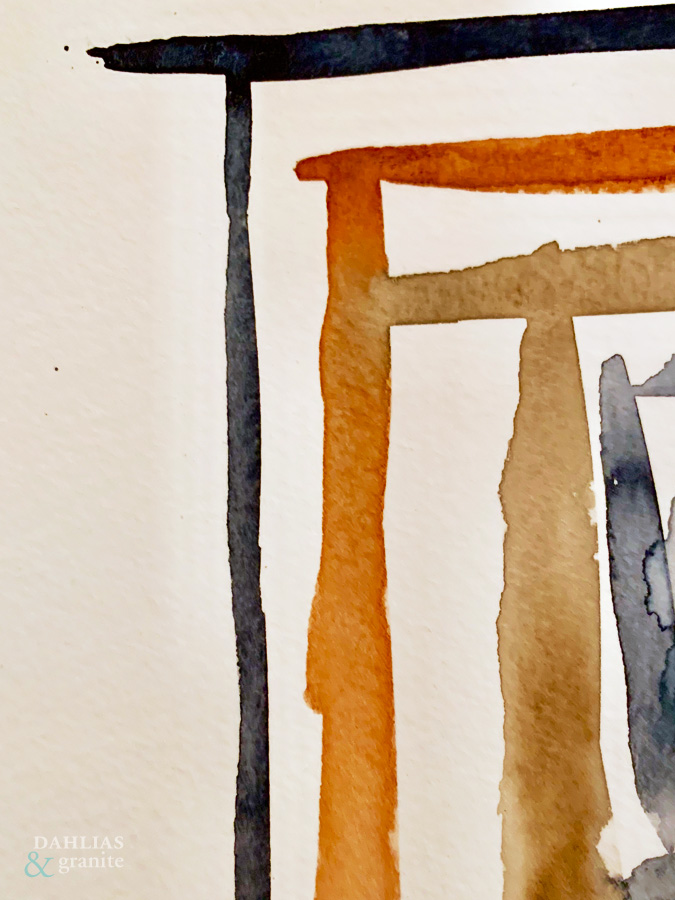 I've found that patterns are both subtle and bold in the ways they present themselves in our lives. Patterns you may not be aware of are happening all around you in your everyday life. I have a friend that photographs the heart shapes she finds all around. She finds them in puddles, rocks, as marks on pavement and many other places we wouldn't expect.
Pattern finding: Start noticing the similarities during your regular activities. Do you stop and notice a pattern on the wall at your local library, kids school or yoga studio? Is it different or similar to patterns you already have in your home?
With all three of these items, taking the time to intentionally notice what you are drawn to and finding ways to bring these elements into your home will pay dividends into how you feel while you are in your space.
I'd love to hear from you: what part of this surprised you? Will you explore further?
---
I'd love to help you find the colours, patterns and textures that you love and incorporate them into your home. I work with women and their partners in the RVA (Richmond, VA) area in person and if you aren't local I can help you put a plan together that you can implement. Contact me here!