What Makes Design Meaningful? Episode 1: Meaningful Design
Interior Designer Lora Frost of Dahlias & Granite Interior Design shares several stories about why design is meaningful to her and her trajectory from being hit by a car as a pedestrian to becoming a landscaper and then transitioning into an interior designer who specializes in custom kitchen design, bathroom remodels, vacation rental design and historic renovation.  
Don't miss the first mini-episode of "O-Ren, Bring Me The Hammer" at the end of the show!!
If you'd like to submit a question to be answered on our show, subscribe to our newsletter and you'll get your chance to ask a question!!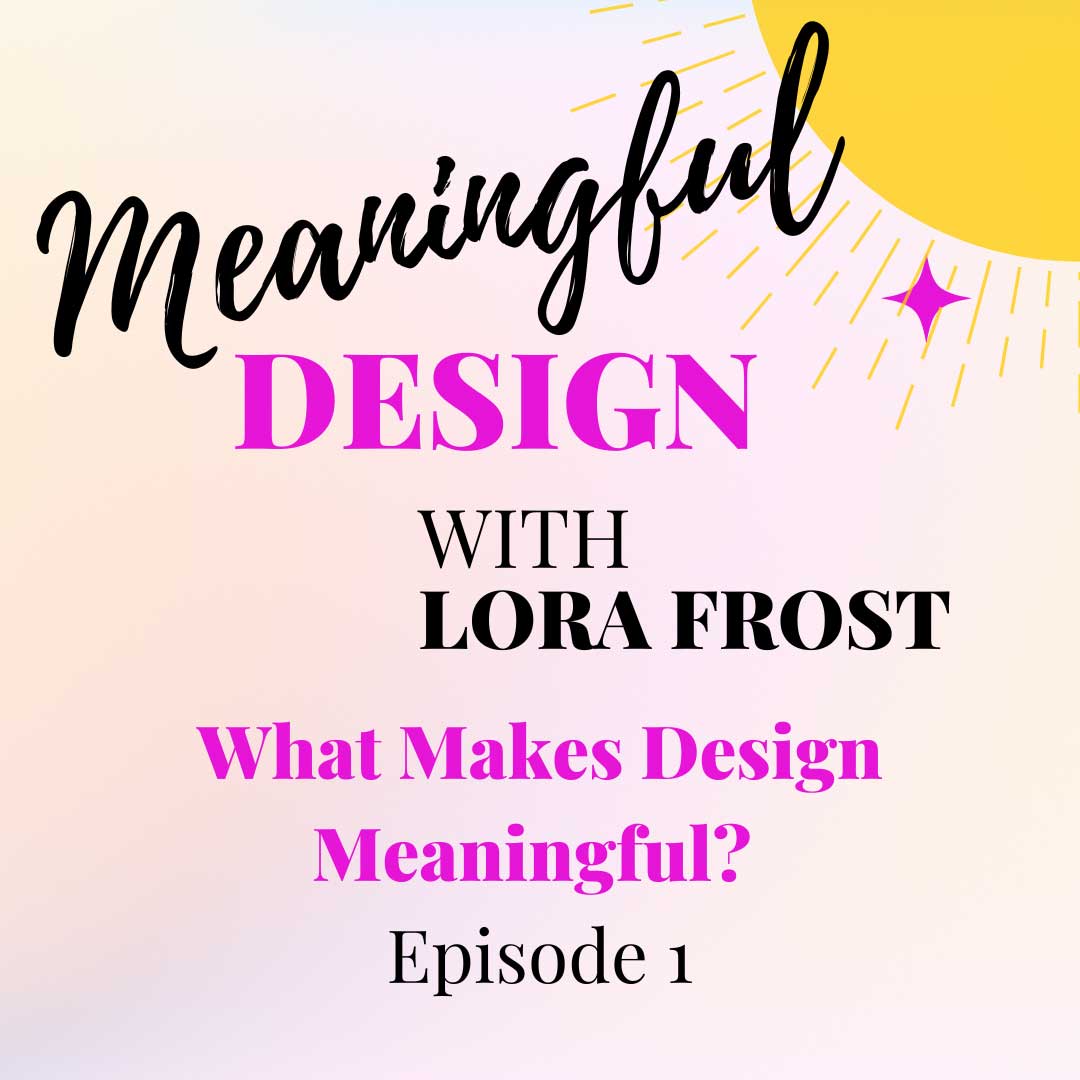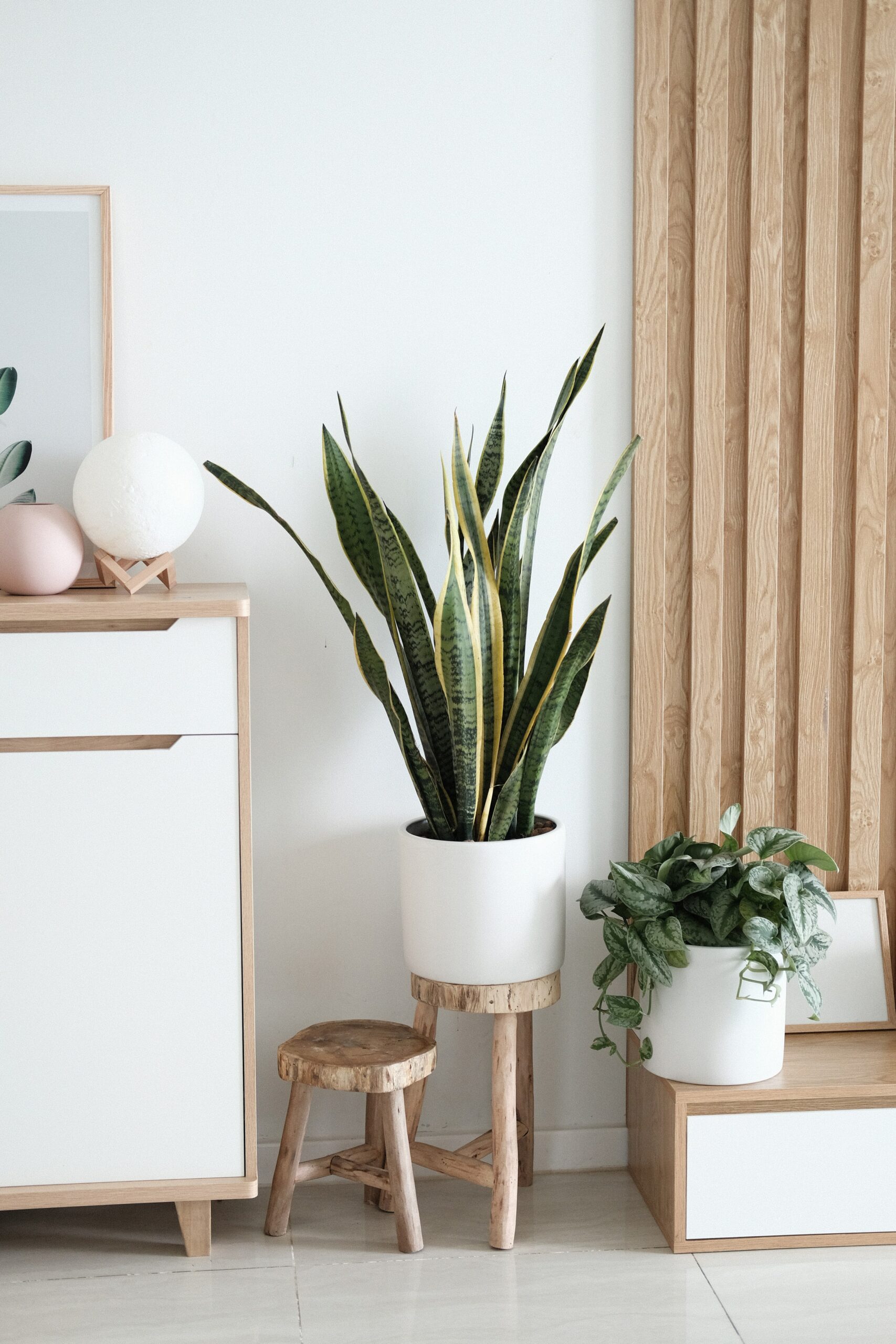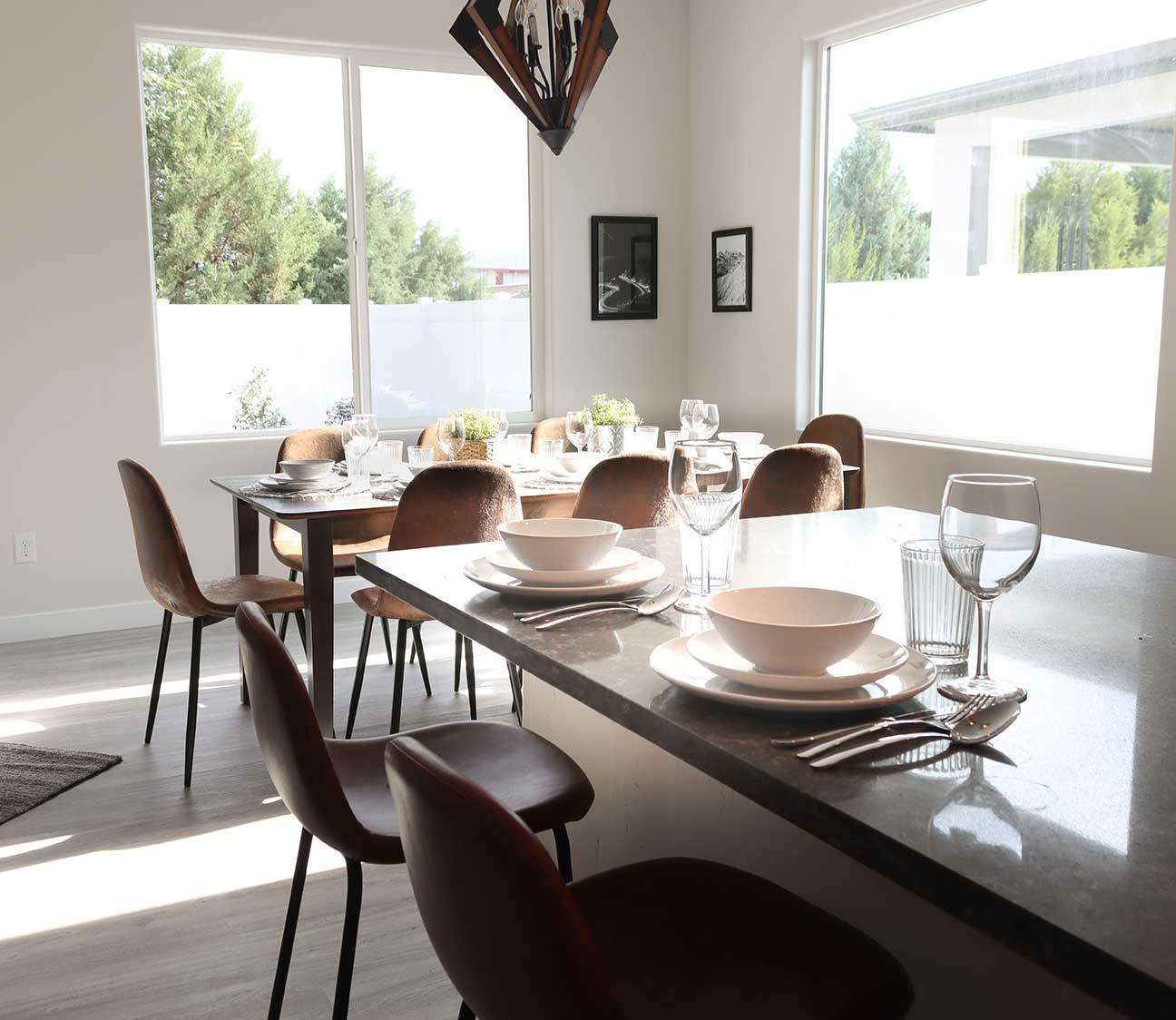 Hello, hello, I am Lora Frost, and the principal designer of Dahlias & Granite, an Interior Design Studio headquartered here in Denver, Colorado. We serve clients all over North America and specialize in residential interior design, custom kitchen design, bathroom remodels, vacation rentals, and historic renovation.
This is the first episode of meaningful design. And I am so excited to be here with you.
Today I will share several stories about what led me to become a residential interior designer. While these stories are all from various points of my life, they share a similar thread of what brought me to you today.
Funnily enough, it all starts with a story about a dog. When I was in my early 20s, I decided it was time to finally get my first dog. My parents never let me have one growing up. My mom was allergic and didn't want the extra work to take care of it. Can you blame her? She already had four kids!
I had waited 15 years to get a dog, and I went to the shelter and found this beautiful husky with vibrant blue eyes. Jules was a big dog at 85 pounds. He adored new people, and he just loved car rides more than anything, and as I love to drive, it was definitely a match made in heaven.
Three weeks went by, and I came home one day. My doorframes, window moldings, shower curtain, and other things were absolutely shredded. All the dishes on the counter were smashed on the floor. And there was an old crank window that somehow he had pushed open and escaped through the window, and he was just hanging out in the backyard when I got home. Well, that was how I found out he had separation anxiety, and not just, you know, minor separation anxiety. If I left him alone, he would freak out, eat, and chew things up.
I worked with a trainer. We tried everything and concluded that he needed to come with me to work. But I needed a job that I could bring him with me!
A good friend mentioned that her partner brought his dog with him to work, and he was a landscaper, so I could look into that line of work.
Landscaping sounded interesting, so I got a landscaping job. And I was able to bring my dog. As I learned everything ground up, I found that I loved the work, and my boss's clients loved my dog.
Before landscaping, I got my degree in electronic and graphic media design.
Unfortunately, while in school, I was hit by a car while walking across a crosswalk as a pedestrian. It took me five years to regain full mobility even though none of my bones were broken. During my time of recovery, I got to experience life in a wheelchair, a walker, using a cane, ambling very slowly without assistance and experiencing the dreadful ergonomics of seating that didn't fit my body, causing me migraines, back pain, neck pain, and knee pain.
I quickly learned that a lot of wheelchair ramps are too steep, doorways are often not wide enough to accommodate a walker, and the majority of the world isn't built for people with physical disabilities. Fortunately, ADA regulations have come a long way in the past 20 years. However, many homes still need to be built to these standards, and many building contractors need more foresight to plan for aging in place or for people with injuries. My many frustrations while healing has made me a thoughtful designer, considering how individuals experience life in a finished space.
When my friend mentioned landscaping to me as a potential career, I was immediately intrigued. While I was healing and before I could walk again, I spent much of my day outside, on my sofa on a covered balcony. I watched the clouds make whimsical animal shapes before they morphed into something more surreal. I breathed a little calmer when I saw the wind rustle the leaves on the swaying tree branches. When spring arrived, the flowers poked up through the frozen ground, giving color and me a little hope that something good might still happen. My observations of nature and beauty made me briefly forget my physical pain. And I needed every moment I could get.
Three months into my landscaping job, I was promoted to crew lead, and I loved seeing the joy on our client's faces when they saw their freshly weeded and pruned outdoor space.
I mentioned to my boss that I would love to start creating proper landscape designs for our clients, as my education is in design. Of course, he said yes.
Three years later, I started my own landscape design and build firm in Vancouver, BC, specializing in drought-tolerant landscapes and sustainability.
I obtained my certification as an Organic Master Gardener, which is primarily about soil science, soil health, plant health, water, drainage, structures, and the symbiotic relationship that the root structure of plants creates under the earth.
All great design is this: creating symbiotic relationships between ourselves, the end users, and what surrounds us.
There is a good chance you've never heard this phrase. A symbiotic relationship is one where both parties benefit the other.
In a healthy human relationship, both partners benefit equally from each other's company and contributions to each other. In an outdoor space, we benefit from the beauty and enjoyment we derive from a thoughtfully designed area that enhances our lives. The plant and animal life in the outdoor areas of our home benefit from having plants chosen as food and pollen sources, access to water, and hopefully protection from predators (though all of us with dogs know that dogs are kings and queens of our yards (sorry bunnies).
While I've spoken a lot about outdoor spaces, my main focus is interiors, and you might be thinking, how is a home a symbiotic space?
While our homes and other structures aren't living beings, I still consider them a "being," for lack of a better word. And here is why.
Tree canopies shelter all the plants and animals (and us) below them. Similarly, our homes are our first line of defense, shielding us from the elements nature throws at us. A healthy home circulates air from the outdoors, allowing indoor air to escape back to the outdoors. All homes breathe; if they don't, we find mold, fungus, and rot. When we maintain our homes well, they perform their best to protect us and keep us warm and healthy.
In an ideal world, after being out, you drive through your neighborhood and start to feel a little sense of peace as you pull up to your home that is easy to maintain, where the landscape anchors your home into the land it's supported by. When you park, it's easy to navigate to your preferred entryway. You enter your home and put your keys, shoes, coat, and bag into the perfectly designed spots for them, eliminating clutter and fights with your kids or spouse about all their (or your) stuff everywhere.
Since you got off of work early, you decide to run yourself a bath before anyone else gets back home. As you pour a glass of water or maybe wine, you notice the birds eating seeds from the flowerheads outside. Although you don't notice, your breathing and heart rate have slowed after your hectic day. You settle into your bath and let your day melt away as you relax.
This is truly why I design. To create particular spaces based on your needs, wants, and dreams. All of my design work is based on the principle of function first before aesthetics. You'll have a beautiful space when you work with me, but if your home doesn't function for how you and your family and partner want to live your life, then it's not a successful design.
Great design considers how you, as an individual, and all the individuals in your household, need the space to function before adding the items of beauty.
In Vancouver, an architect mentor named Mary encouraged me to take on projects with more structural work. I love structural work, which isn't surprising considering how many homes I walked through with my dad as a kid during construction. I've always loved building and how things work.
After purchasing a 1910 Victorian home in Richmond, Virginia, where I did a considerable amount of the work, I also took an intensive design-build course in Vermont where we learned hands-on how to frame, run electrical, plumbing, and insulation, sheathing, drywall, and building systems. Since then, I've designed and built furniture and cabinetry. Nothing is truly more satisfying than creating a room or a whole home and having your client's eyes light up in appreciation in their new beautiful space because they feel seen and heard as they say, "you know me so well."
While I love all ages of homes, where I design bathroom remodels, create custom kitchens, and design vacation rentals, my biggest passion is historic renovation.
The unique blend of history combined with our modern life creates a beautiful challenge of keeping historic details while modernizing but not eliminating historical elements.
We find meaning in many things; historic hardware from the past, the art we display on our walls, our collections of clothing and shoes, and even the rooms that we avoid; rooms holding memories of the past that we aren't able to deal with quite yet, or the clutter that accumulates, even when we don't know why we keep it or don't know how to get rid of it because we haven't processed what not having it would mean. And yes, so much of this is subconscious.
As our lives, ebb and flow, the structure and the trajectory of our lives change constantly. When designing homes, the function and intention are based on your past experiences and your hopes and dreams for the future. When you work with me, we plan your home to form a meaningful connection to your personal world.
Thanks so much for listening. Welcome to the Meaningful Design Show. I will see you next week!
Again, I'm Lora Frost at Dahlias & Granite Interior Design. I'd love it if you'd subscribe and give a review or comment below.