I'm currently sitting here in an 1897 historic apartment building in what must be my 53rd Airbnb stay!!
As a designer who loves historic properties, it's so lovely to see the beautiful and original heart pine floors, original millwork, and the care put towards keeping the historic charm of this place. It makes my heart flutter. Also, I can immediately pinpoint a few things I would do differently that would make cleaning easier and faster, as well as some details that would enhance the guest experience.
Why Work with an Interior Designer for My Vacation Rental?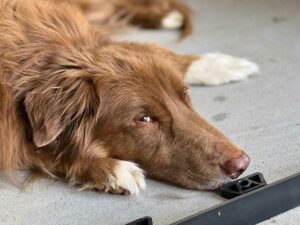 If you have an STR (Short Term Rental), you likely have experienced a booking slowdown over the past six months. Partly due to inflation with fewer people traveling and partly due to market saturation in various locals.
When I travel, I look for locations that give me the most benefits for a particular area. I often travel with my dog, O-Ren, so I look for places that satisfy all my requirements while being dog friendly.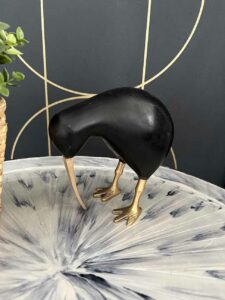 I deeply care about the home's character and how it will feel when staying there.
If you are a property owner who is interested in maximizing the potential of your vacation rental property, consider working with a professional designer. We provide invaluable input when creating a unique and attractive space for guests to enjoy. By partnering with us at Dahlias & Granite Interior Design, you can ensure that your property stands out and offers guests an unforgettable experience.
The Benefits of Working With An Interior Designer
The most significant benefit of working with us is our expertise in creating functional and aesthetically pleasing spaces. We consider ourselves your profit partner as we develop creative solutions to maximize your vacation rental property's potential and ROI (Return On Investment).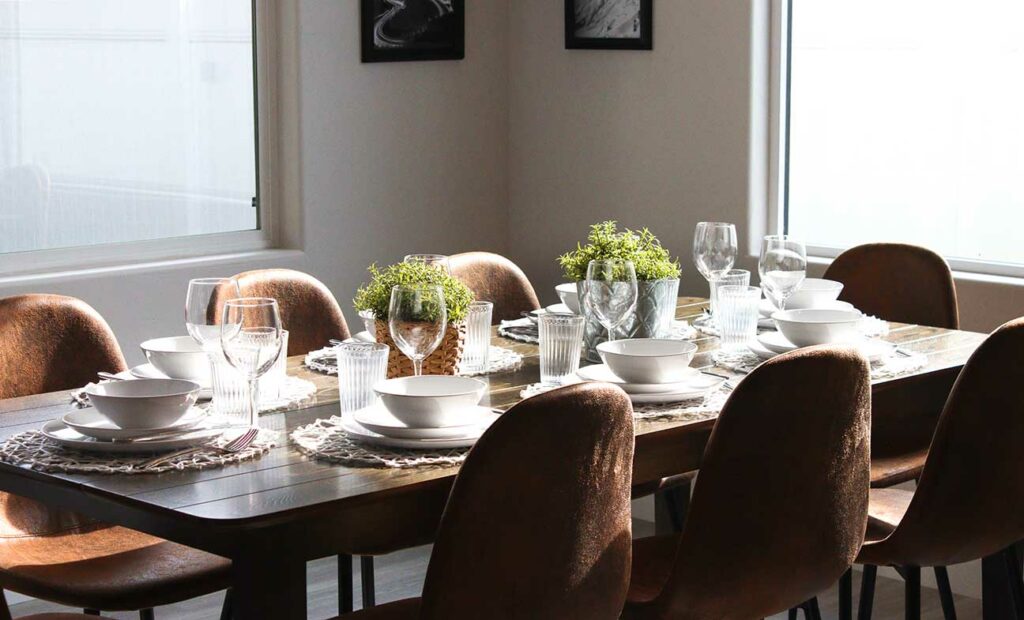 We use our experience and understanding of hospitality interior design to suggest creative solutions and strategies that will allow your property to stand out from the competition.
Our designers possess knowledge of specific materials, such as fabrics and furniture that are easy to clean and will stand up to the use of an AirBnb or VRBO rental.
By partnering with us, you access our materials and resources, allowing you to make educated decisions when purchasing materials and furniture for your rental property.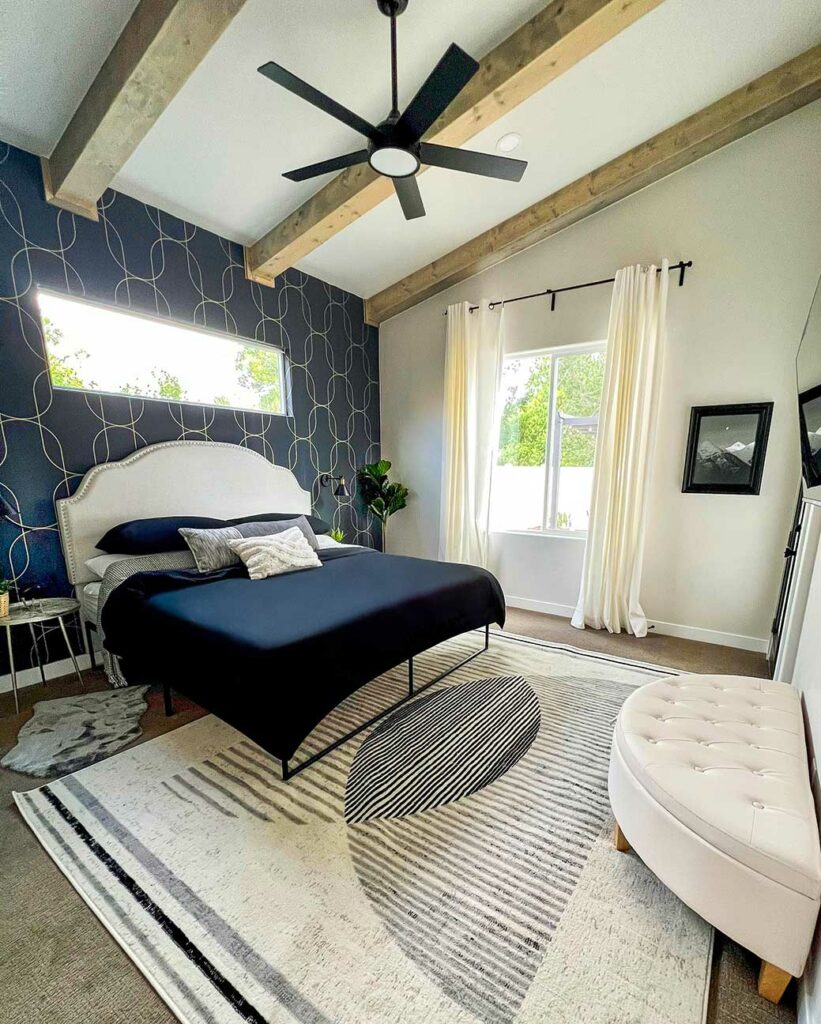 We create custom design plans that suit the needs of your particular vacation rental to ensure that your property looks its best and that the design elements are complementary— with precision and attention to detail.
Great design adds value to a rental property. An attractive and well-designed property will attract more rental income and make your rental property stand out among the competition. Investing in a professional designer can result in real financial gains for you, the owner, and enhance the quality of your guests' experience.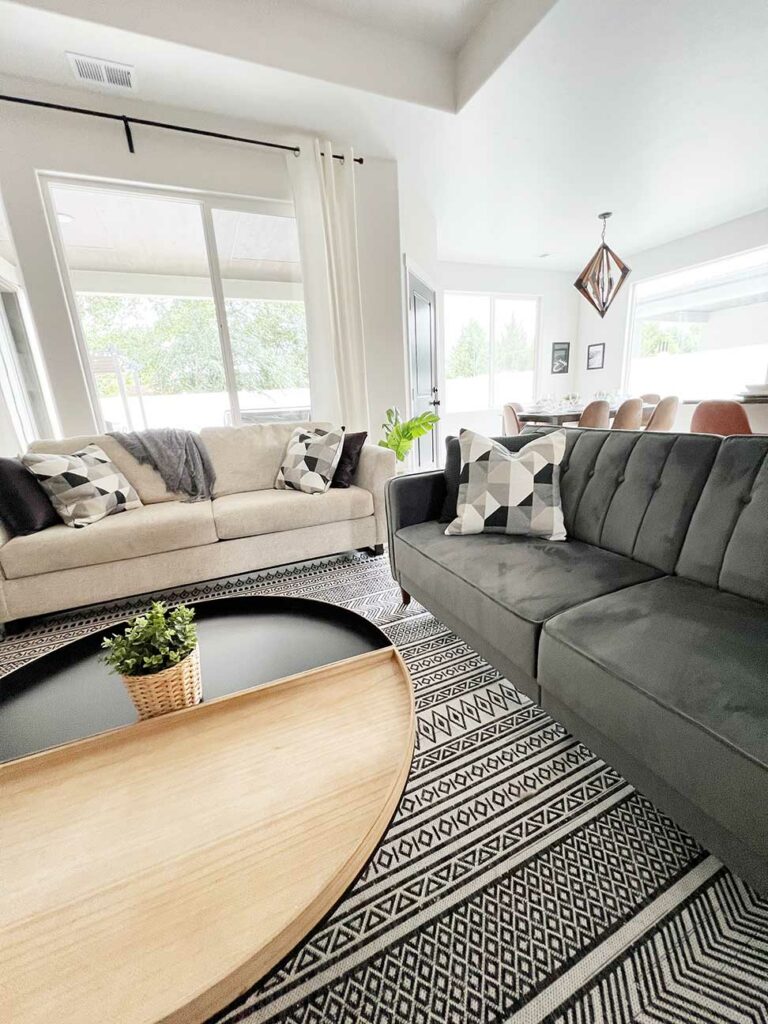 Dahlias & Granite Interior Design Services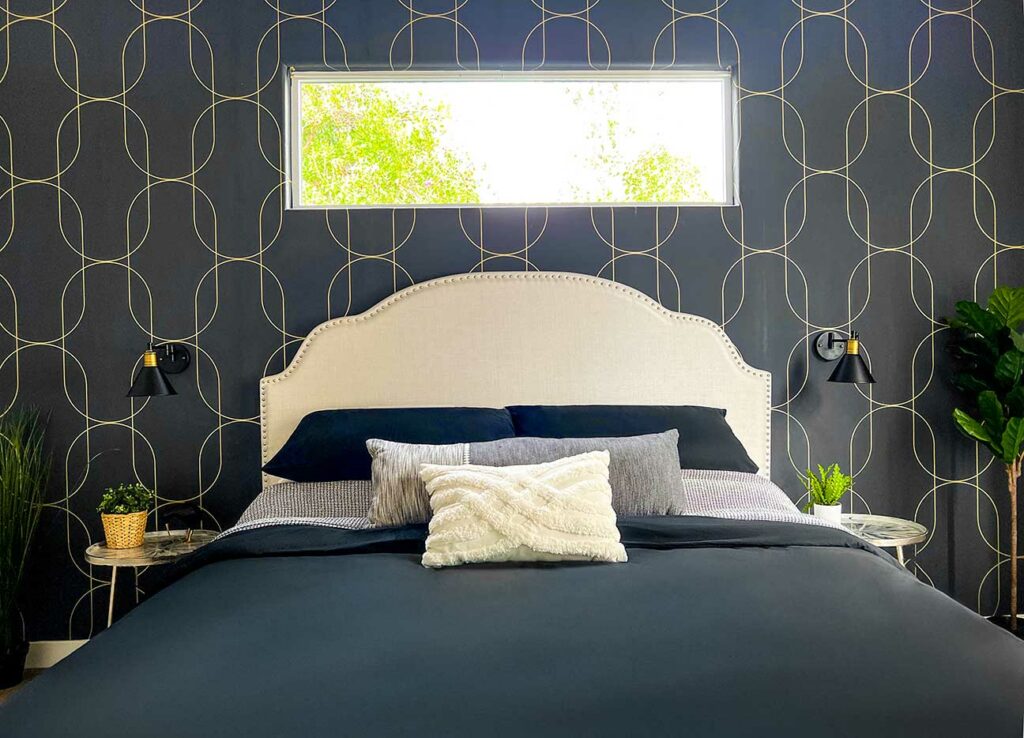 Working with us at Dahlias & Granite is invaluable in creating a beautiful rental property. We bring aesthetic appeal and functionality to your rental property and create a unique and inviting space for guests to enjoy.
The financial gains from increased rental income can easily outweigh the cost of working with us. We love being your profit partner with our vacation rental design clients.
If you are interested in maximizing the potential of your vacation rental property, including AirBnB rentals and VRBO rentals and gaining increased bookings at a higher nightly rate, contact us for a complimentary discovery call.
What are the most important features to you in a vacation rental? Let us know in the comments below!